Join us for a day of casual elegance in celebration of grand classic motoring, antique wooden speedboats and gourmet food during our competition of excellence at the 15th Annual St. Michaels Concours d'Elegance on Chesapeake Bay. Held on the tranquil waterfront grounds of Talbot Country Club located between St. Michaels and Oxford, in Easton, Md.
The Talbot Country Club, founded in 1910, holds the prestigious distinction of being the oldest continually operated golf and social club on the Eastern Shore. It lies on an idyllic setting along the banks of Trippe Creek in Talbot County, Md. Click here for directions.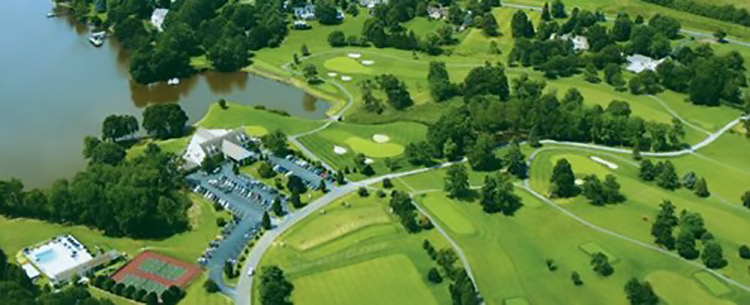 Talbot Country Club's beautiful landscape, it's rolling hills and fairways of grandeur are the perfect backdrop for an event which has style, luxury and elegance at its core. The Country Club's waterfront lawn and show field on Sunday will feature rare, pre-war European and American coach-built automobiles, as well as significantly important post-war Sports and Touring Cars. A special class of previous Best in Show winners is being created along with a new featured class of Classic Land Rover Vehicles. This New Land Rover Class will be joined by a Best in Show exhibition of Senior Award-Winning Automobiles from significant Concours throughout the country, including Pebble Beach, Amelia Island, Boca Raton and Radnor Hunt.